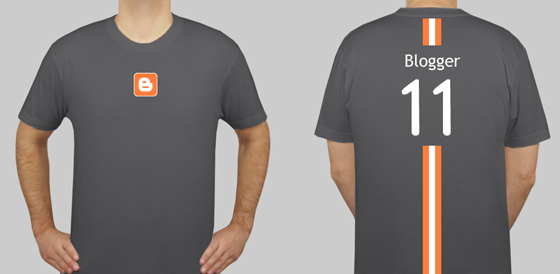 Want to show your blogger love?
A blogger T-shirt should be perfect for you to show your respect to this blogging platform. And for this time, you shouldn't spend any bucks on it. You just need to be lucky and do your bit by taking this blogger survey.
Blogger, as to gain some feedback from it users with regard to its monetization features available, is taking a quick survey and if you happen to be lucky survey taker, you will be sent this blogger t-shirt shown in the image below.